info
Setting exists in PRO version only
Setting location:
Global Settings - Yes
Template Settings - Yes
Module Settings - No
Overview​
This setting is for string translations definition. Translations will be added in builderius_strings text domain.
How to define​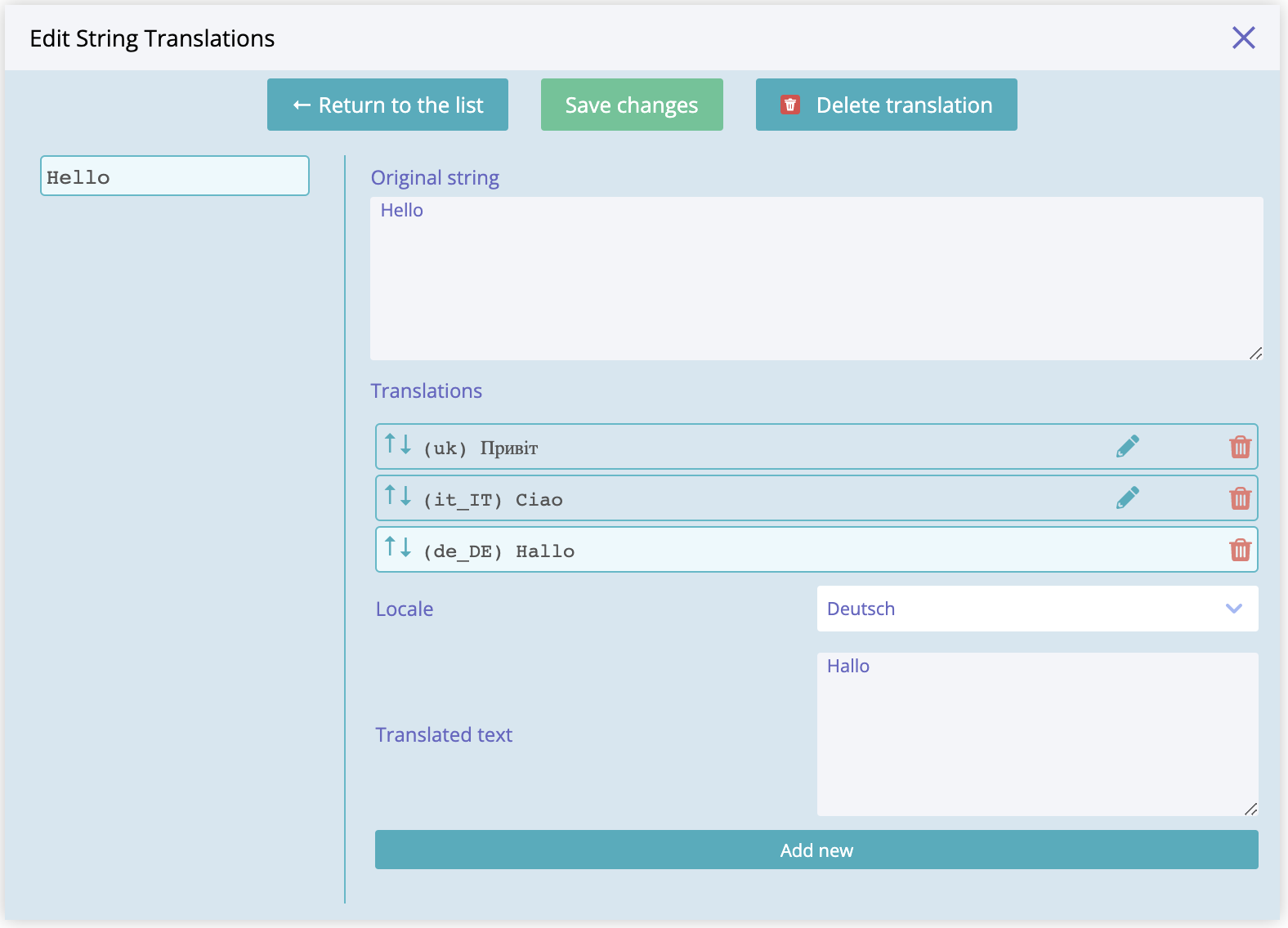 How to use​
In order to get translated strings - we should use Expression Language function translate.